Welcome Homebrewers!
Basic Brewing is the home of Basic Brewing Radio™ and Basic Brewing Video™, the podcasts that help both beginning and advanced brewers improve their homebrew.
You don't have to be a "professional"
to make great beer at home!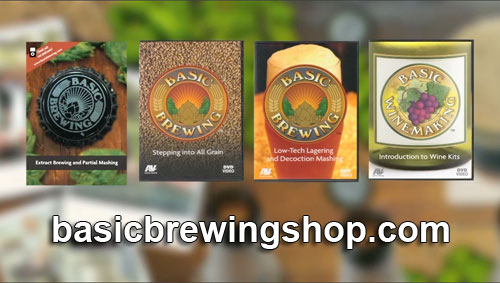 If you like our podcasts, support them! Check out our Basic Brewing merch at basicbrewingshop.com. Also, you can get bonus content and early releases of our video episodes at patreon.com/basicbrewing.
Thanks for your support!
---